As a homeowner, you take pride in your house. It is one of the biggest investments you will make in your life. Another large investment you make in the house is with your Air Conditioner and Furnace. So taking care of it by maintaining it is something every HVAC company recommends. Maintenance will stave off unexpected repairs and replacement of a new AC Unit. And when you need Air Conditioner Repair, Westerhouse is the local company you should call.
Air Conditioner Repair is never convenient.
Our appliances always seem to go out or need attention when we have the least time to deal with them. That frustration should be lessened when you know you have reliable people to call on to get things operational again. Westerhouse Heating and Cooling is the company you can call on when your air conditioner decides it's had enough on a day when the temperatures are 90. Our customer service is top-notch, and our techs? Well, they are awesome guys. That's for sure. They are hand-selected, and we treat them like part of our family. We know you'll find that too.
Install a New AC Unit
When something works well and is a good value for the money, you stick with it. We trust the American Standard HVAC brand for all our residential customers. American Standard is always rated as one of the top reliable Air Conditioner and Furnace equipment brands. We stake our reputation on it. If you are building a new home or your current air conditioner needs to be replaced, trust us to choose the right size for your home and the right type for your budget. Our amazing techs can assist you with installing a new AC unit by American Standard.
We take pride in our installation of new cooling systems for our community. We want you to be as comfortable in the summer as possible. If you own an older AC unit, you'd be surprised to find how efficient a new AC Unit has gotten over the years. Newer, more efficient cooling equipment can save you money monthly in energy bills. Couple the efficient equipment with a high-tech thermostat, and you'll save money even when you sleep.
Call us for a new AC unit quote. A bigger Air Conditioner unit is not always the best Air Conditioner for you. We determine the properly sized unit for your home.
Air Conditioner Service- Prolong life, increases efficiency.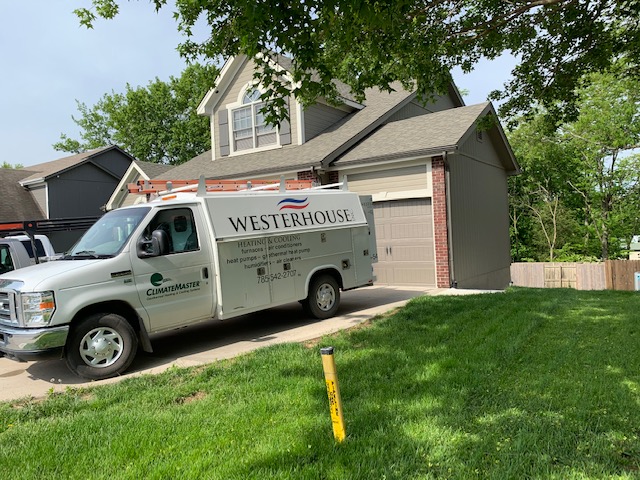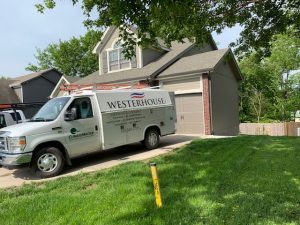 The best way to ensure your equipment is in working order all year round is to have Westerhouse inspect and maintain it two times a year. Have your furnace serviced in the fall and your Air Conditioner maintained in the spring!  This service can keep your unit and coils free of dust and debris. A well-maintained system doesn't have to work as hard to meet your temperature goals, thus prolonging the life of your equipment over time. A well-maintained air conditioner can also save you energy costs. A check of your air conditioner will detect potential problems so you never have to be without cool air in the heat and humidity of summer.
Westerhouse has been in business since 1977 because we put the needs of our customers first. When you need repair, service, maintenance, or a new AC unit installed,  call the air conditioning service experts or contact us today.